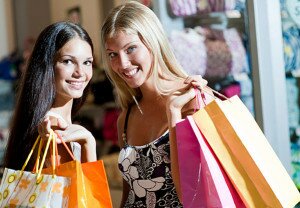 If you are in the retailing business and you have tried selling backpacks, you might realize that your sales have increased recently. Well, you are not alone. In fact, a lot of business owners selling backpacks also felt the same. There is a drastic increase in the number of people buying backpacks. Yes, these items are always useful and so many people buy them. However, they are even more popular now. There are a lot of reasons behind it though.
Backpacks are for kids of all ages
When it comes to backpacks, you might easily associate them with schooling. You remember when you were still young and you have to go to school carrying your favorite bag. It was loaded with heavy books and other important items. Yet, you are still happy about it. However, when you started working in the corporate world, you are no longer using those bags. You start using briefcases or more formal bags. Well, it is no longer the trend these days.
Briefcases are good and useful. They also look elegant. However, their purpose is limited. You can't put a lot of items inside them. Aside from a few documents and supplies, the rest can't be accommodated anymore. As a result, you end up using more bags and carrying more wherever you go. Of course, many people don't want this. Hence, backpacks became popular again. No one cares anymore what kids of bag you bring to the office. Even if you are just carrying a backpack as long as it looks fine and it can hold everything that you need, then you are good to go.
Office workers, teachers, people working on the field and many more are using backpacks these days. They find it more comfortable. These bags also have a lot of compartments where they can easily organize the items that they needed to bring. They are also sturdy and can last for a long time. The best part is that no matter how heavy the things are inside the bag, you can't feel that much.
The advantage of a military backpack
Of all the hot backpacks on sale, military bags are among the most popular. To begin with, they look so cool and trendy. Anyone who wanted to look tough can use the bag. They are also filled with small and huge pockets. Therefore, if you wish to organize things of different sizes, it is very easy. They are also meant to last for a long time. Just imagine the actual bags used by military men. They are the made of the same materials. Thus, even if you think like you are going to a war every day, you won't have anything to worry about. If you really want to use a Military backpack, then check out the best military bags.
Take advantage of the opportunity
If you are running a business or you intend to open up a business, this is the best time for you to make the most out of the popularity of military bags. You can invest on these bags and sell them. You can open up a store that offers military backpacks of different sizes or you can simply open an online shop.
The first thing that you have to do is to study your market and make sure that they will buy what you offer. It also helps that you listen to the trend as there might be other styles of backpacks that will be more popular in the future. Most of all, you have to get the word out there. If you have decided to launch a business, it is important to make others know about it. Put up posters, send flyers and buy a billboard space if you really want a huge business. If you are to run a simple business, then advertise online. Maximize the use of social media. Open a Facebook page to advertise your product. Advertise in blogs, forums and other opportunities that you can find. As soon as you get the word out there, you can expect orders to come flooding.
It is here to stay
You might think that just like any other trends, military bags too will fade. However, it is not necessarily the case. To begin with, they really are useful items. They are sturdy and they are worth the price. Therefore, a lot of people will spend their money to buy one. There are items that are meant to last long if people understand their importance.