What do Amazon, Apple, Harley Davidson, Hewlett-Packard, and Mattel, have in common? Among other things, these companies all started in a garage, and they all show that enterprises with humble beginnings can become global corporations. These businesses and the people who started them have valuable lessons that all young entrepreneurs would do well to pay attention to.
Jeff Bezos and Amazon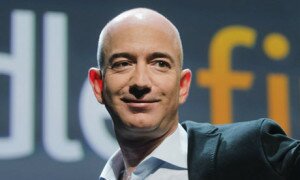 At the age of 30, as vice-president of a Wall Street Firm, Jeff Bezos had a career that many would kill or die for, and yet he gave it up and relocated to Seattle in pursuit of a dream. Herein lies a four-letter word that expresses the first of many lessons from the founder of Amazon, the world's largest online retail store: guts. It must have taken a lot of guts to give up what would seem like a dream job to many, but without that first plunge Amazon wouldn't be what it is today.
Bezos understood from the beginning the importance of a brand name when you are building an online business. He chose the name Amazon for several reasons – because this was the name of what he believed to be the biggest river in the world, and he wanted his store to be the biggest online store. One other reason was the fact that, along with everything that begins with the letter A, his company's name would be on the top portion of any alphabetical listing.
Bezos started with a list of what he believed would be the 20 items most saleable online and moved on to an essentially unlimited virtual inventory. Today, Amazon sells practically everything from baby food, to equipment, to cloud services, and it makes an annual profit of around $270 million.
So there you have it. Bezos of Amazon risked a very cushy job to pursue an iffy dream; he combined his lofty vision with pragmatism, and he started pretty small. When he put up his business it was initially slow on profit, but solid. He challenged the limits real space imposed by building a store housed in cyberspace instead of brick and mortar.
Steve Jobs and Apple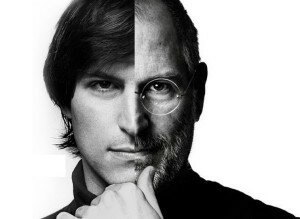 Steve Jobs and Steve Wozniak started their company in the garage of Job's childhood home in 2066 Crist Drive, Los Altos, California, and their first break came with the sale of 50 computers they hand built with the help of a small team. This drives home the point about being "hands on" when you start a business. You want to build an enterprise with an unlimited future? Know your product inside out; it's the only way you will know how to improve it.
Most people subscribe to the idea of not fixing something if it's not broken, but this was not the way Jobs thought. He introduced one innovation after another, constantly keeping the company in the lead and the public in suspense.
There are numerous lessons young entrepreneurs can learn from Steve Jobs and Apple, but being hands on and improving one's product constantly can certainly count as among the most important.
William Harley and Arthur Davidson of Harley Davidson
William Harley and Arthur Davidson started their business in 1902 in what was actually more of a shed than a garage. It took them all of two years just to build a viable bicycle that could be powered by a motor, and this first model looked more like an ordinary bicycle that the Hogs that now cruise highways all over the world. The history of Harley Davidson tells every entrepreneur that some products need to evolve constantly, and you have to be ready to make adjustments where they are needed to achieve perfection.
Harley Davidson today is well known among riders as the company that allows them to create a custom-built ride. This identity has allowed it to survive two wars, the Great Depression, and numerous other challenges. Today, Harley Davidson ranks 449th in the list of Fortune 500 companies. This rank is admittedly nowhere as stellar a rating as Wal-Mart's or Ford's; still, the company earns $40 million a year just from licensing its brand and logo.
Bill Hewlett and Dave Packard of Hewlett-Packard
The garage where Hewlett-Packard had its beginnings is now referred to as the birthplace of Silicon Valley. With $538 as their start-up capital, Bill Hewlett and Dave Packard set up shop in the garage of Packard's residence in Palo Alto. Their first product, an automatic indicator for bowling alley foul lines, didn't sell. Their second product, an audio oscillator, sold all of a measly 8 pieces to Walt Disney. Here is where most young entrepreneurs can learn that many so-called successful companies actually cut their teeth on failure.
Harold "Matt" Matson and Elliot Handler of Mattel
The company name Mattel is actually a combination of the names of its founders, Harold "Matt" Matson and Elliot Handler of Mattel. When they first began their business, they produced picture frames. However, seeing that so much material was going to waste during production, they began to use scraps to make dollhouses. Pretty soon they were getting better sales from their dollhouses than their frames, and it was only a matter of time before toys became their main line. From this company entrepreneurs can learn the value of resourcefulness and keeping avenues open when it comes to developing new product lines.
Their Common Denominator
A close look at these five companies and their founders shows the presence of several common qualities. Their founders started small and learned the business like the backs of their hands. They worked hard, came up with a good and novel product, welcomed innovations, and they never tired of improving what they had. They earned every bit of success that came their way.