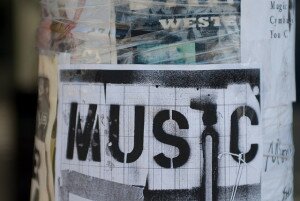 The onset of digital age was met by a lot of criticisms by industries that felt tremendous backlashes in profit. One of these industries is the music industry. In its formative years, the Internet has been a nesting ground for piracies and illegal downloading of songs. This caused huge loss in profit.
The shock and bewilderment of distributors and artists, however, are slowly being smoothed out. They have now come up with various ways to earn through the Internet. They have come now close to the reality that the Internet is a fruitful market ground that can rake in bucks if used properly and strategically.
The World in 2014 published a report last 2013 that predicts the good times ahead for the music industry. According to this report, 2014 will be a year of profit and new business ventures. The main thing to get excited about is subscription services like Spotify and Deezer. These services allow users to stream music for one month for a small fee. They can also choose to listen to advertisements in exchange of streaming music.
Online radios such as Pandora and iTunes Radio will also shape the market. Replacing the physical radio so many of us still keep around for old time's sake, online radios will introduce new songs to listeners. It will be bridge to connect up and coming artists and listeners. These services will widen the fan base of bands and artists, thus increasing album sales.
Mobile apps and online sites that promote concerts and sell tickets are also going to be good news for the industry. For example, sites like that sell Imagine Dragons tickets offer concert details and ticket options that make it easy for the consumers to choose, plan, and go to live performances.
To say the least, the Internet will be a huge help to promote new music. Starting bands and artists can benefit largely if they use the Internet to distribute and promote their songs.
There will also be an increase in efforts in fighting online pirates. Music industry rightholders are going to do new measures to curb piracy such as pressuring Google to demote pirate links in search rankings, forcing ISPs to block listeners from accessing piracy sites, and trying to hamper the ad revenues of the pirate sites.